Walnut shell powder/ Walnut powder
Walnut shell powder is made by grinding the shells of walnuts into a fine granular solution.
It is a natural eco-friendly exfoliant used in many organic skincare products,also be used in the industrial products.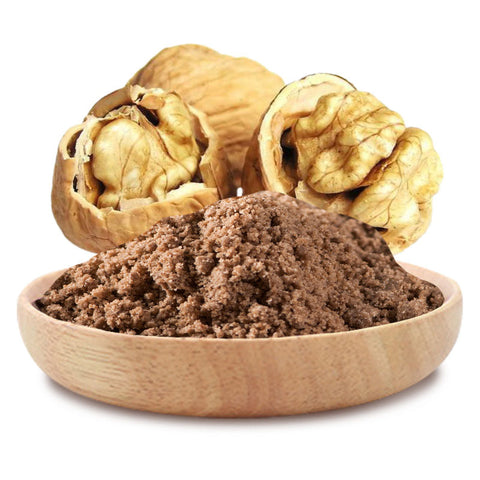 Walnut walnut flesh is in the nucleus, also known as walnuts, walnut meat. Walnut walnut families, walnut species, trees, up to 20 to 25 meters; trunk than the other types of short, broad crown; bark gray-green when young, old and gray when the longitudinal lobed; branchlets glabrous, shiny, shield the students are glands, gray-green. Walnut extract as walnut walnut plants dry mature seed extract. Fatty oil, the main component is linoleic acid, oleic acid, linolenic acid esters; another contains protein, carbohydrates, α- and γ- vitamin E, vitamin B2.

| | |
| --- | --- |
| Product name: | Walnut powder/walnut shell powder |
| Appearance: | Brown Fine powder |
| Product Specification: | 4:1-20:1 |
| Loss on drying: | NMT5.0% |
| Heavy metals: | NMT10ppm |
| Acid insoluble Ash: | NMT5.0% |
| Part used: | Fruit |
| Particle Size: | 80 Meshes |